Saturday, December 15, 2018, 2:00 PM - Sunday, December 16, 2018, 12:00 PM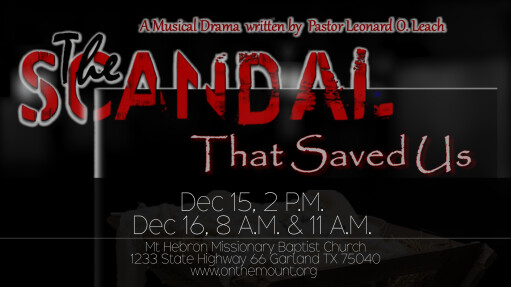 The Mount's Drama Ministry presents "The Scandal That Saved Us", written by our very own pastor, Leonard O. Leach.
There will be three presentations. The first is on Saturday, December 15th at 2 PM. The other two will be on Sunday, December 16th at the 8 and 11 AM services. The play is free to the general public.
Bring a friend, and we'll see you there!