Pastor Leonard O. Leach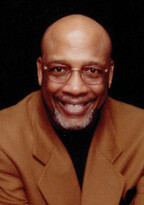 Leonard O. Leach is a native Oklahoman and spent his childhood in Tulsa. He accepted Christ at an early age and was initiated into a ministry at the age of 15 when he became director of the youth choir at his church. This passion led him to attainment of a BA degree in Music Education from the esteemed Bishop College in Dallas, Texas. He subsequently secured a Master's Degree in Music Education from East Texas State University, and a Master of Divinity Degree from Southern Baptist Theological Seminary.
Pastor Leach accepted his call to the ministry in 1979 during his 19-year tenure on staff at Concord Baptist Church in Dallas under the leadership of the late Pastor/Founder E.K. Bailey. In 1996, he was called to serve as Senior Pastor of Mt. Hebron Missionary Baptist Church, the largest predominately African-American church in Garland, TX.
Pastor Leach's God-given gifts have provided him opportunities to lecture, preach and teach all over the United States as well as in Kaiserlautern, Germany. He has a continuing commitment to the annual E.K. Bailey Ministries Conference on Expository Preaching held in Dallas, TX.
Pastor Leach and his wife Sharon, have been married since 1971. They have two children and seven grandchildren.