History
On January 25, 1958, a group of 10 Christians were inspired to bring about a change in the Garland Community, and increase the glory of God's name.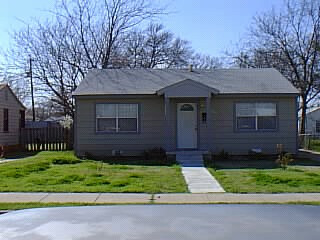 An organizational meeting was held in the home of Brother and Sister Frank Reedy, under the direction of Rev. A. L. Schley. They decided the new organization would be called Mt. Hebron Missionary Baptist Church. A new era had begun in the realm of winning souls.
Reverend C. C. Anderson was presented for pastor, and served until 1959. He was succeeded by Reverend A. Reese, who pastored until December 1959.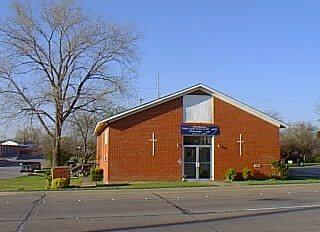 Reverend C. L. Davis was called to pastor Mt. Hebron in January 1960. Reverend Davis never weakened in his purpose to serve, and this was shown to the highest at the untimely occurrence of his death during a sermon from the pulpit in 1972.
Reverend W. J. Davis succeeded his father as pastor of Mt. Hebron. Under his leadership, the building and land on Avenue D was purchased. In 1973, the Avenue D building was remodeled into a brick structure.
In September 1983, the members dedicated a tract of land on Dairy Road for construction of a new building. Reverend W. J. Davis served until 1984.
In 1984, the Dairy Road tract was paid in full. Reverend Carey Casey served as interim during period until June 1985, and led with great spirit and enthusiasm.
In June 1985, Mt. Hebron was blessed with Reverend James B. Rodgers. On March 8, 1987, Mt. Hebron celebrated the completion of Phase 1 of a four-part building program. The ministry's growth created the need for a full-time pastor, which Reverend Rodgers became in June 1988.
On March 10, 1991, we celebrated the completion of Phase II of our building program, the Educational and Classroom wing. In August 1992, Dr. Rodgers ended his tenure at Mt. Hebron.
From September 1992 until August 1993, Reverend Charles Wesley served as interim pastor. We will always be grateful to Rev. Wesley for his untiring leadership and to Reverends Woods, Mitchell and Guthrie who served diligently.
From August 1993 to November 1993, Pastor Hal Johnson was called to lead the flock at Mt. Hebron. Under his leadership, the ministry's day care opened.
Reverend Tyronne Hannah was called as interim pastor for Mt. Hebron from February 1995 until October 1996. Pastor Hannah was instrumental in fostering the church's healing and stabilizing process.
After being certain of God's guidance and direction, Reverend Leonard O. Leach was called in October 1996 to become the seventh pastor to lead Mt. Hebron. Pastor Leach had formerly served as the Assistant Pastor of Concord Missionary Baptist Church,
The morning worship service took on a new look and sound as we earnestly worshipped and praised the Lord in spirit and truth. The music ministry was especially impacted by Pastor Leach, a former minister of music with international acclaim. He gave the church a shorter, more memorable nickname, The Mount. He also gave us a church motto: "We're into what God is up to."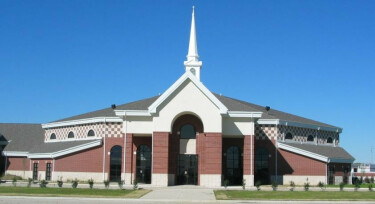 The Mt. Hebron Christian Academy began in 1997 under Pastor Leach's leadership, and now serves the community by offering kindergarten through third grade classes.
In 1999, 28 acres of land at the corner of State Highway 66 and Country Club Road were dedicated as the home of a new worship and ministry center. In 1999, all debts on the 901 Dairy Road buildings were retired. The first two buildings of the worship and ministry center were begun in January 2003, and completed in December 2004.
Since Pastor Leach's tenure began, The Mount has averaged over 250 new members per year, and has grown to over 3500 members. Pastor Leach has led The Mount to greater heights in attendance, salvations, baptisms, discipleship, and ministry effectiveness. Pastor Leach retired in December 2022, but we remain excited to see what God does next as we remain into what He is up to!
On January 19, 2023, Rev. Kevin Bullard (a licensed and ordained pastor since 2001) was announced as our interim pastor. He served at The Mount in various ministerial roles, as well as our church administrator for 5 years.
On March 9, 2023, the church voted to have four(4) members with Emeritus status. These members were selected by the Executive Council based on the recommendations submitted by the congregation using the qualifications outlined in the Emeritus Policy. At the 65th church anniversary celebration on March 19, 2023, The Mount gave the first special recognition to the following members who contributed substantially to the ministry as an ongoing appreciation: Lillie Hopkins, Ruth James, Rev. Leonard Leach and Margarine Terry.
--
Founders: Doreatha Blanton, Robert Clark, Lena Crayton, Willie B. Jackson, E. L. & Ocie Peterson, Arthur & Melinda Ruffin and Frank & Jennie V. Reedy